1. Director
2. Creative Director
3. Animator


2023 New England Patriots

The New England Patriots game day package was a beast of a job! The Pats installed a 11088 x 1700 video board at Gillette Stadium. Our task was to fill that board with as many explosive prompts to get the stadium rocking as we could! From the beginning we wanted this package to feel different than other stadium packages around the league. We leaned away from extruded, vibrating type and leaned into a more sophisticated design approach. That approach was bold, clean typography, layered over sophisticated 3D and high-resolution drone footage of New England. These ingredients created the perfect stadium package to be experienced at Gillette Stadium.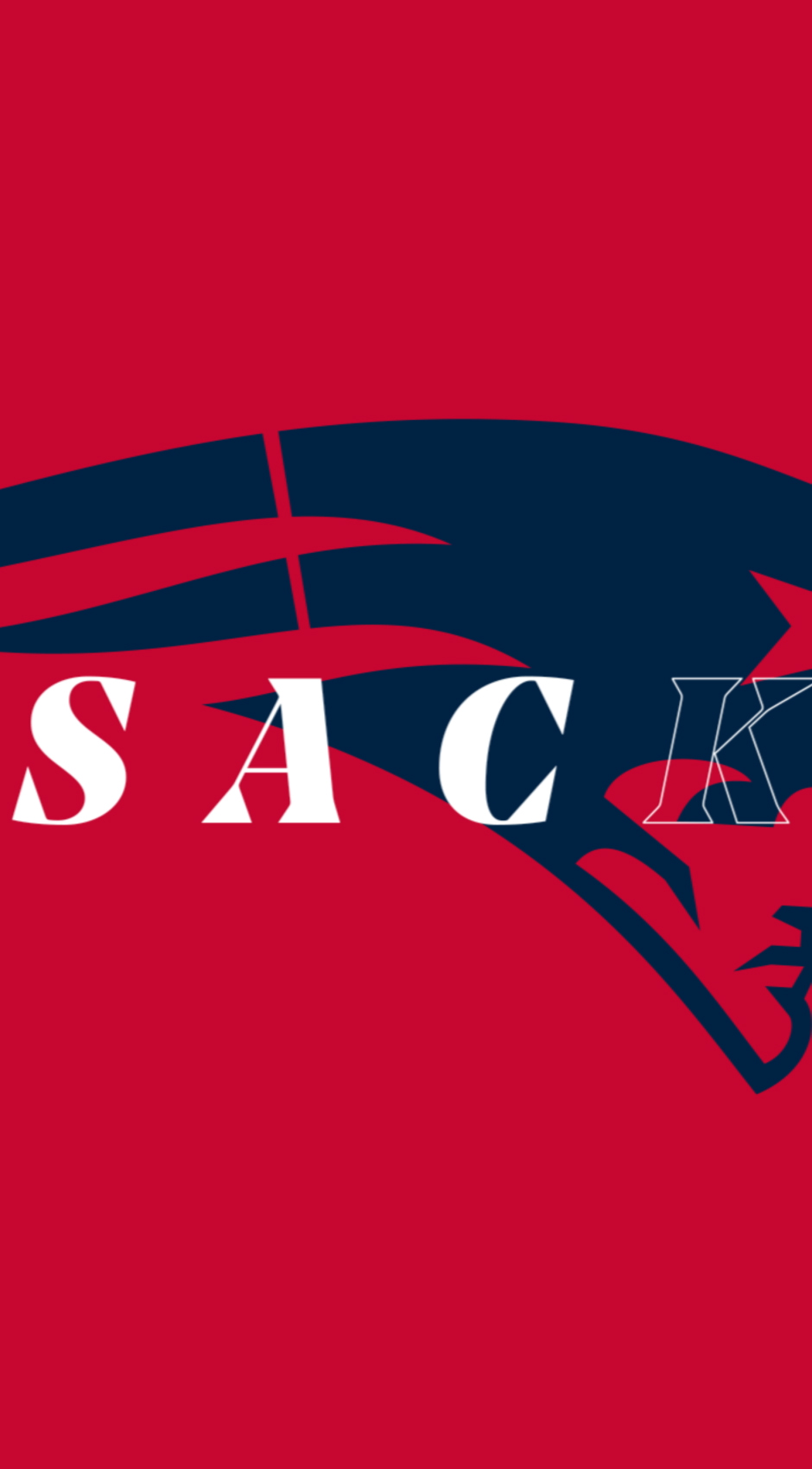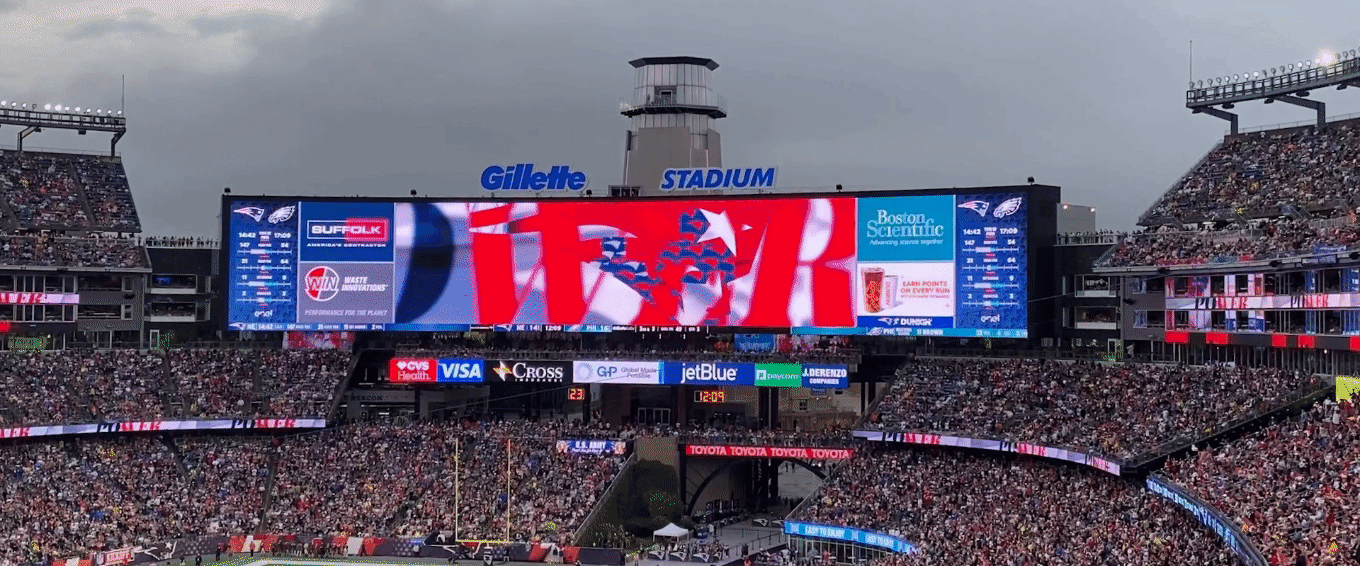 We wanted to push the variance in design for this package. Some prompts relied on the footage, others 3D, while others were heavy-handed with 2D animation. Doing this created a broad design vocabulary, giving certain parts of the package more weight than others. Over the span of a game, viewers will experience a wide range of designs, something always unique nothing ever repeated.



An important part of this package was figuring out a way to add ideas of New England to the design vocabulary. Unlike other packages relying solely on graphics, the client wanted to incorporate photography that represented New England. These wallpapers and screen savers will be used at various points in the schedule to reflect the weather around that region.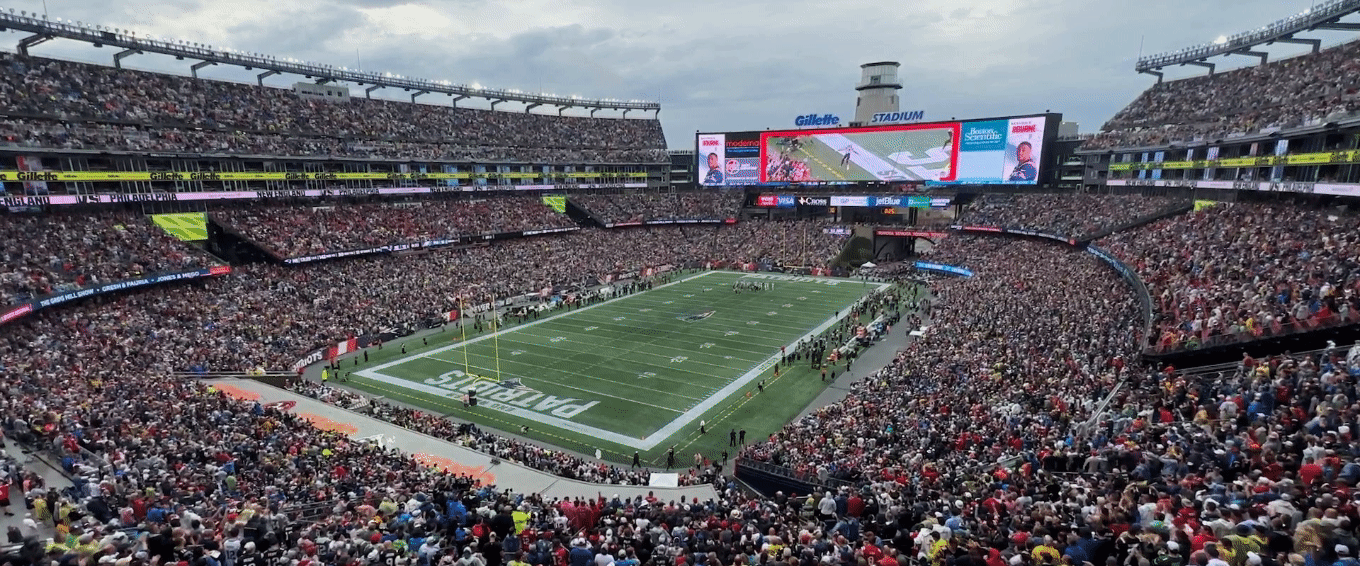 Creative Director Tom Green Producer Gil Colon Designers Michael Croxton Kerry MacHugh Animation Matt Barretto Michael Croxton Editorial Tom Green Matt Barretto